Chinese warship "dewed" Filipino vessel, hitting it with water cannons!
Crazy Incident in Asia...!
According to today's publication of the Russian media service Avia-pro, a new unprecedented incident took place in the South China Sea between China and the Philippines. More specifically, a Chinese coast guard ship, armed with water cannons, is reported to have attacked a Filipino ship carrying supplies for the military fort at Ayungin Shoals Atoll (also known as Second Thomas Shoal).
This area of the South China Sea has long been the focus of many disputes between the two states. In 1995, China began construction of a military base and a landing strip in the area, starting with water removal work. Beijing's efforts were aimed at strengthening China's military presence so that the country could assert its interests in the region.
The Philippines, on the other hand, placed an old and rusty ship in the shallow waters of the area in 1999, where its military stronghold is still located, supporting the country's interests in the area.
On Saturday, a Filipino ship sailing with supplies for the fort in Ayungin Shoals Atoll was reportedly met with aggressive behavior by a Chinese navy vessel. Beijing in turn said the Filipinos violated the maritime boundary after two of their ships carrying supplies and two patrol boats sailed into Chinese waters without permission. The Chinese believe that this is the reason why their ship attacked the Philippine ship with water cannons.
Apparently, because of the Chinese vessel's "firing", tensions with the Philippine ship cooled down, both figuratively and literally.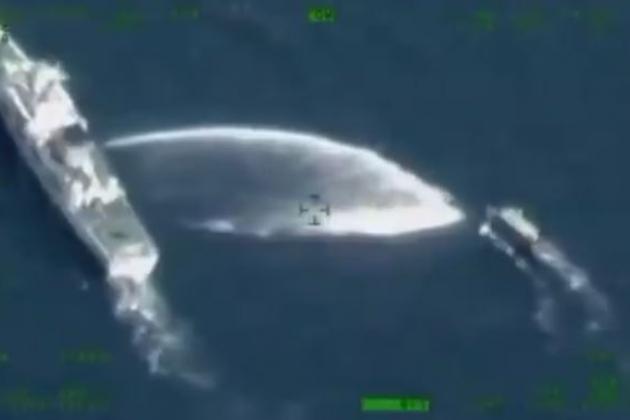 Increasingly crazier Incidents in the South China Sea
Although the South China Sea region has been the focus of disputes and conflicts for centuries, tension  between countries has increased in recent years.
In particular, Chinese claims to tracts of land and their surrounding waters - such as the Paracel Islands - have angered Beijing's competitors, including Vietnam, the Philippines, Taiwan, Malaysia and Brunei.
Powerful Japan, although it has no direct stake in the South China Sea, provides ships and military equipment to territorial and territorial sea claimants such as Vietnam and the Philippines.