New courses in Russian schools combine military skills and history with the Kremlin's view of Ukraine.
Russian President Vladimir Putin is pointing the way to new pedagogical methods that aim to imbue students with military knowledge and a renewed nationalist outlook.
So, in a bit more detail, the new school year in Russia has started with a new course that incorporates both military skills and the way the Russian Ministry of Defence sees the history of Ukraine. The Kremlin's aim is for the new Russian generation to learn first-hand what is happening in Ukraine and why, i.e. to inform students about the background of the situation.
Russian President Vladimir Putin himself was at the opening lesson of a class of 30 pupils on the first day of the new school year, according to a report from the British Ministry of Defence intelligence. Topics in the revamped national history lesson include the reunification of Crimea with Russia and the recent war in Ukraine.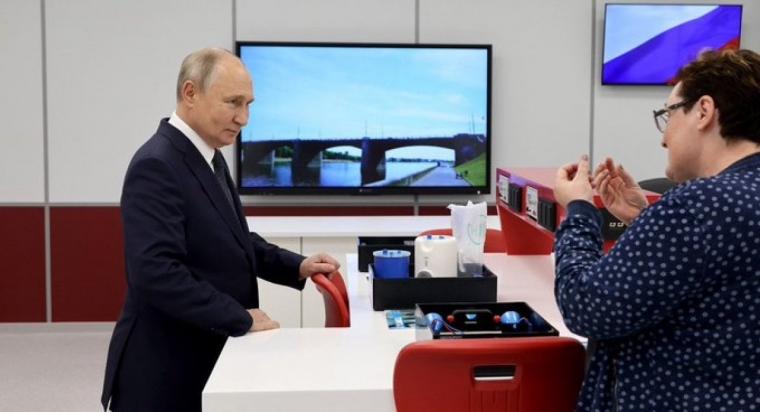 The Russian parliament approved the new course last year. A brand new and unprecedented element, we would say, the course 'The Basics for Life Safety', is intended for older pupils and includes basic military training, naturally optimised for children. 
The military training covers the handling of Kalashnikov rifles, the use of hand grenades, unmanned aerial vehicle (i.e. UAV) operations and first aid on the battlefield. Students will also receive visits from Russian veterans of the ongoing Russian-Ukrainian war.
The new Russian courses have three objectives according to foreign reports: first, to make students understand the way the Kremlin thinks about war; second, to give students a military way of thinking; and third, to know some basic things about military training, so that in the future they can reduce the time they have to be drafted, if necessary.
However, the interest of foreign media was attracted by the lessons in operations with unmanned aerial vehicles, since this event once again proves how important these devices are in today's battlefield, especially in the war in Ukraine where thousands of drones are used every day.