During the Cold War, landing and take-off strips were established on road networks not only in Finland, but also on both sides of the Iron Curtain, North Korea, Taiwan, Sweden, Poland, Czechoslovakia and Switzerland. Apparently there is also provision in Greece.
The Air Force has for many years been training its pilots to take off and land on highways in case air bases are occupied in wartime.
Although we are not permitted to disclose details, such scenarios exist to operationally cover a situation in which a military-to-military airfield runway is rendered inoperative following enemy bombing.
At the same time, provision has been made for the requisitioning of crews and assets from the nearest city-town to house the crews with the technicians and ground assets that will be required to cover the aircraft's flight operations.
An additional possibility of such a form of dispersal of fighter aircraft - flight support means and technical personnel, will give the F-35 fighter that our country intends to take, as the new fighter has the possibility of vertical take-off and landing, making the task of a necessary dispersal easier.
An example is given by Finland's recent exercise, where it closed a section of one of its main motorways for a week in September to allow its Air Force to practice take-offs and landings on a road designed to serve as a backup runway in wartime.
In recent months, the Scandinavian country has significantly increased its military training as it applied for membership of the NATO alliance (it was accepted) as a result of Russia's invasion of Ukraine by its eastern neighbour.
Finland, which resisted an attempted invasion by the Soviet Union during World War II, has been preparing its military for a possible attack by Russia for decades.
The Air Force has been conducting tactical exercises based in places beyond its bases so it can quickly spread the aircraft across the country if necessary.
Finland has more than a dozen emergency landing strips, built on highways across the country mostly in the 1960s and 1970s, but its Defence Forces did not exercise on the main south-north road link for decades because of the inconvenience to traffic.
The exercise, involving about 200 military personnel and Finland's existing F/A-18 Hornet fighter aircraft, older Hawk Mk 51 training aircraft and other military aircraft, will take place in the last week of September.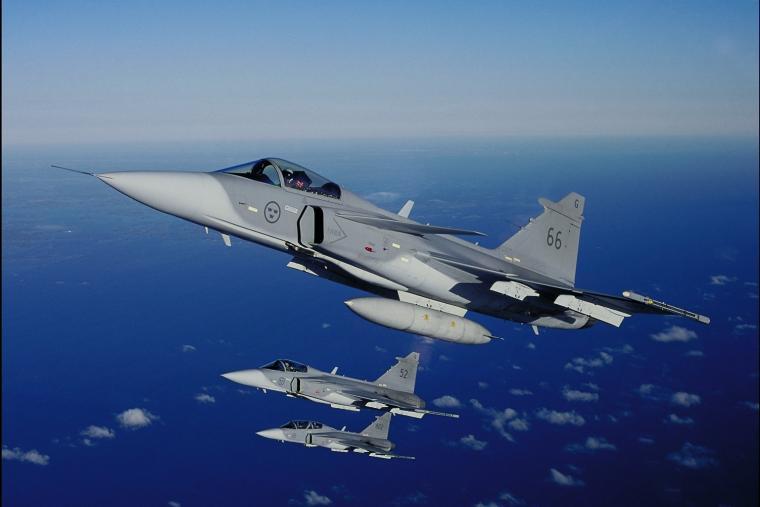 With over 70 percent of Finland's land area covered by forests, the highest percentage in Europe, Finland has adapted its military to take advantage of its geography.
In wartime, part of the Scandinavian country's fighter aircraft fleet would operate from these ad-hoc bases covered by forests.
Also, another country is Sweden, which for this very reason has in its air fleet the Swedish Saab JAS 39 Gripen fighter.
The Saab JAS 39 Gripen is a domestically designed and manufactured aircraft that is less advanced but highly effective. The Gripen does not have the stealth of an F-35 or the performance of the F-15, but it is a reliable and cost-effective aircraft that brings a number of important capabilities to war.
It is also versatile. Its small size allows it to take off and land on tight runways or even highways, and it carries highly effective air-to-air weapons such as Meteor and AMRAAM missiles.