Russians are concerned that the Ukrainian leadership is preparing a new series of inhumane tactics, such as the deployment of bombs that will contaminate vast residential areas.
The New Ukrainian Strategy
Ukraine appears to be gradually adopting new tactics in the war, many of which Russia considers terrorist. For example, Russians talk about terrorist attacks on their territory, poisoning of people and flooding of large areas of land. As a result of the above, an alert has put all Russian security authorities on alert. They rush to find new ways to deal with new threats.
The Federal Security Service (FSB) says that the authorities "received additional data on the involvement of the special services of Ukraine in the planning and preparation of acts of international terrorism."
We are specifically informed - according to Russian media citing FSB data - that the Ukrainian intelligence service, under the orders of its chief, Kirill Budanov, has created a new special aviation (light aircraft) unit to carry out sabotage missions.
Russian authorities are said to have managed to capture two pilots from the unit, who confessed.
Russian reports say it uncovered "a plan developed to deliver so-called 'dirty bombs', equipped with timers for their delayed detonation, so that they would detonate simultaneously and make it impossible for residents to be in a certain area."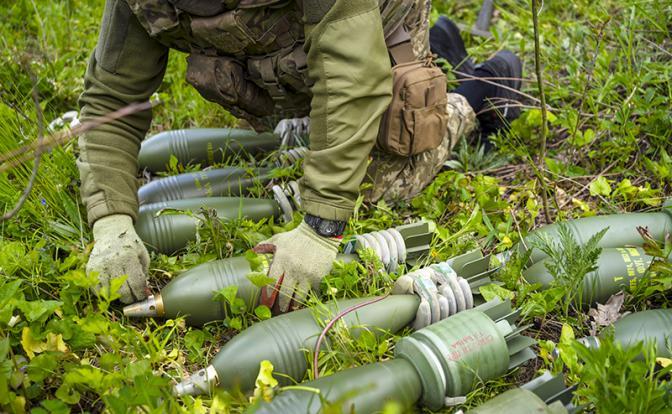 Russian experts considered poisonous bombs to be weapons with radioactive components, which can contaminate an area and render it uninhabitable.
However, instead of radioactivity, Russian media add that other substances, such as pesticides, or even deadly viruses and bacteria, can be placed in these weapons. In theory, the bombs can be deployed from both light aircraft and drones.
The Russian air defense forces may be able to shoot down the aircraft that will transport them, of course, even this possibility does not guarantee absolute security for the region.
Regarding Kiev's recent actions, the Russian page of SvPressa also mentions the destruction of the Kakhovka hydroelectric dam, the rushing water of which flooded everything in its path. According to the page, this action was purely a Ukrainian attempt to weaken the Russian units, while it is reported that the Ukrainian leadership was fully aware of the effects on the environment and the residents.
In conclusion
In conclusion, given all of the above, the view that the Ukrainian strategy in the war now consists of many new tactics of a terrorist nature, such as the destruction of the dam and the deployment of poisonous bombs, has dominated the Russian Federation. As a result, they call the Ukrainian state terrorist, likening it to the Islamic one.
If this hypothesis is indeed true, we await with concern the next steps of Kiev.