The Ukrainian army is strongly counterattacking in the area of ​​the settlement of Novodanlivka, trying to break through and break through the defense lines of the Russian army. It is said that the Ukrainian forces in the area are entire brigades of Kiev.
What Exactly Is Happening?
In the direction of Zaporizhia, that is, in the southern part of the Ukrainian military map, hostilities of the armed conflict have increased sharply. The most intense clashes took place in the area of ​​Novodanlivka settlement. In particular, the beginning of active operations of the Ukrainian offensive units was recorded at 3 am today.
As reported, the Ukrainian army managed to gain control of outposts of the 291st Motorized Regiment. The actions of the Ukrainians were so intense and coordinated that despite strong Russian resistance, they managed to attack positions of the 70th Motorized Regiment of the 42nd Motorized Brigade of the Southern Military District of the Russians. This was reported on the Telegram channel called Military Informant.
However, the 65th Separate Mechanized Brigade of the armed forces of Ukraine, according to Russian reports, failed to achieve its objectives. After the end of the said battle, it seems that the Ukrainian military leadership decided to send the 67th Brigade of the Ukrainian army to the front.
Russian news service Avia-pro reports that during the fighting, Russian forces managed to destroy Ukrainian German-made Leopard 2 tanks.
"This [Leopard 2 disaster] demonstrates the intensity of military conflicts and the willingness of both camps to field their most modern and powerful military units," the page wrote.
Finally, it is worth noting that the situation remains very critical and tense, since fighting continues up to this moment in the area. The Russian detachments remain in their defensive positions and vigorously try to repel the Ukrainian fighters.
Lugansk was attacked with Storm Shadow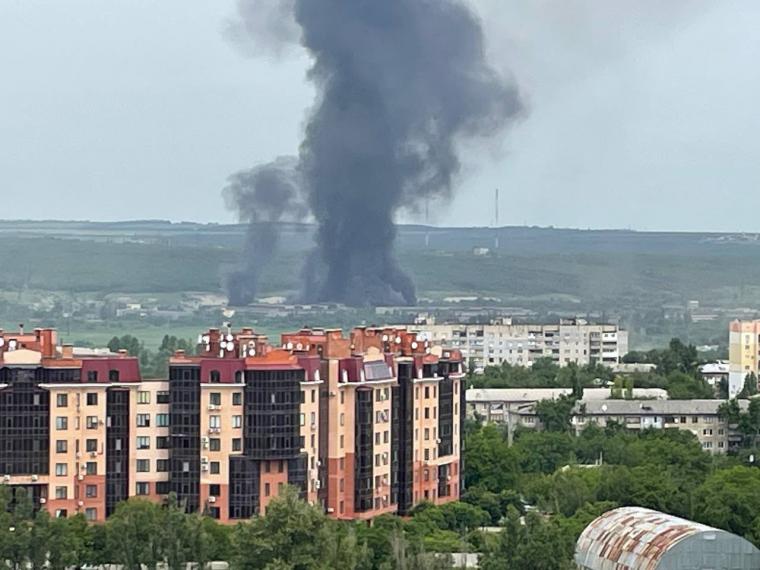 At the same time, yesterday's news reports that the armed forces of Ukraine hit the now Russian Lugansk with Storm Shadow cruise missiles.
This became known through posts on Twitter and Telegram channels.
Storm Shadow missiles, which demonstrate a range of 250 kilometers and were sent to Kiev from the United Kingdom, hit the territory of industrial enterprises, the f actories of the October Revolution, Gloria Jeans and Luhansk Tsentrokuz companies.
In total, six explosions were recorded in the area.
Ukrainian sources say that these infrastructures were hit because they are repair centers for Russian military equipment.
Finally, let us emphasize that this is not the first attack by Ukrainian missiles on infrastructure and positions in Lugansk. There have been other similar strikes in the recent past.