In a historic move, Finland has opened its airspace to NATO surveillance and intelligence missions, allowing the alliance to more closely monitor Russian activities in the region.
By opening its airspace to NATO surveillance and intelligence missions, Finland hopes to strengthen its situational awareness and deterrence in the Baltic Sea region. It also hopes to contribute to regional stability and security by sharing information with other partners.
After two incidents with the Russian air force, intelligence missions carried out under NATO in the Black Sea region will become more complicated.
So, after a Su-27 "Flanker" fighter jet collided with a US MQ-9 Reaper jet last week, the Pentagon reassessed the "benefit/risk" balance of such operations, and decided that its drones would henceforth fly further south of the Crimea.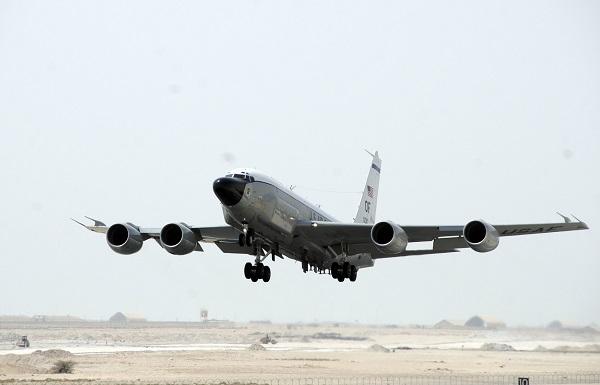 Previously, and not wanting to give up conducting intelligence missions near the territories controlled by Russian forces in Ukraine, following an incident in which a Su-27 fired an air-to-air missile near one of the RC -135 Rivet Joint, the Royal Air Force now has its 'spy' planes escorted by Eurofighter Typhoon fighters.
That said, intelligence missions in the Baltic region (and beyond) are likely to be less turbulent and certainly easier in the future. And that's thanks to Finland, whose NATO accession is imminent after the green light from Turkey and Hungary (still blocking Sweden).
Helsinki opened its airspace to a US Air Force RC-135 Rivet Joint to allow it to collect signals intelligence (interception of radio communications and signals emitted by enemy radars) near the border with Russia.
The RC-135 Rivet Joint in question took off from the UK and flew over the Netherlands and Germany, before passing through the Russian enclave of Kaliningrad on its way to Lithuania. It then continued on its way to Helsinki, before following twice (once on the outward journey, once on the way back) part of the 1340 km border between Finland and Russia.
Such missions are sure to intensify in the future. Similar flights in Finnish airspace will also be carried out, in the future, with different types of aircraft, manned or unmanned. "These flights are conducted under national direction and supervision, in accordance with Finnish laws and regulations," the Finnish defense ministry said.
These intelligence missions will be even more important since Moscow has promised to strengthen its western military district following the announcement of Finland's candidacy for NATO.
"Flight operations with international partners are part of normal bilateral and multilateral cooperation. These flights will make it possible to develop interoperability, improve joint situational awareness and strengthen national defense," the Finnish Ministry of Defense says.
We remind you that when it comes to electronic warfare, the Finnish Air Force has very limited resources, based on the CASA C-295M aircraft.