For the first time since the beginning of the war, the Ukrainian army launched a large-scale attack on Russian territory.
Suicide drones simultaneously attacked more than 6 Russian regions, including the Russian capital, Moscow, the Priyadinsk region, the Tolo region of Crimea and others, and flight services were suspended throughout Russia.
Zelensky, stressed the fact of Ukraine's successful use of long-range weapons at a distance of 700 kilometers. "Such news is good in itself, as it means that Ukraine already has official long-range weapons in its arsenal, which allows it to strike enemy targets at a distance of several hundred kilometers," he said.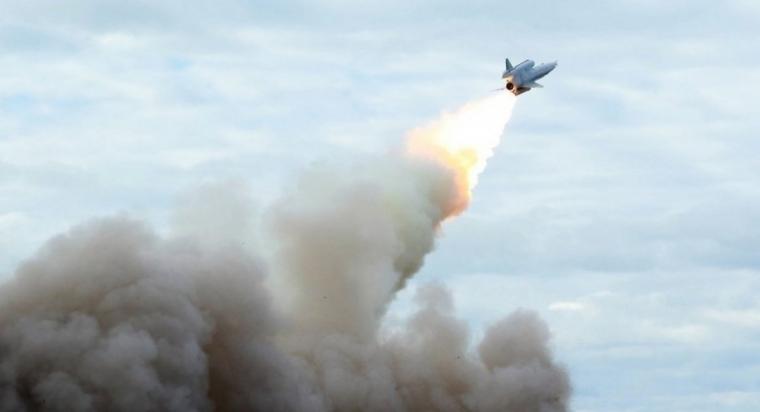 Zelensky spoke of a target 700 kilometres away, he could well have been thinking of the recent raid on Pskov airport, which cost Russia the loss of at least four military transport Il-76 aircraft.
These planes are very valuable to the Russians because of their low production rates.
If we assume what kind of means of attack was used, then perhaps we can exclude the Neptune missile from the list of means that could be used to deliver such a strike.
The R-360 Neptune anti-ship missile modified for land attack, according to available data , has a range of up to 400 km. In order to hit Moscow with such a missile, it is necessary to achieve a range of 500 km or more as a result of further modernisation work.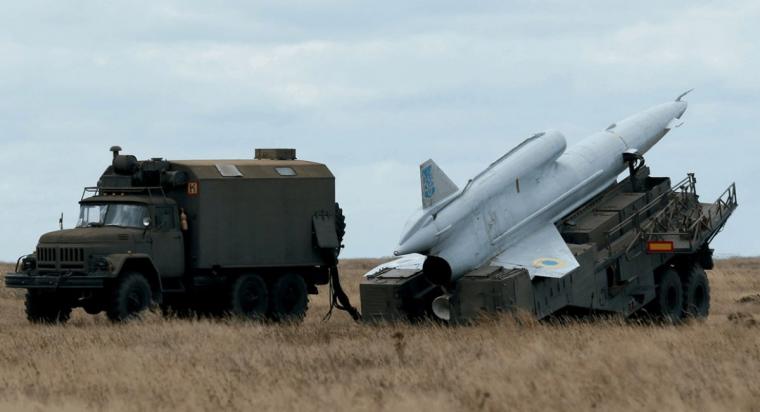 Similarly, unmanned aerial vehicles remain. But in this case, there may be several versions, the authenticity of which cannot be verified.
In the Western media it was reported that, Ukraine is already working on the creation of 6 types of drones, which can have a range of 1,000 kilometers. But if we focus only on data from open sources, we can find information about only two known types of drones with such a range: a UAV called "Beaver", which was used to attack targets in Moscow, and a drone called "Morok" ("dark spirit" in English), which was recently reported by the Economist in a publication. The other four models still remain a mystery.
Interestingly, the Russians are already publishing their own speculations about the tactical and technical characteristics of the Ukrainian drone named "Beaver".
Specifically, according to the Russians' assumptions, the range of this UAV is 700-1000 km, the flight time is 7 hours, it can carry a 20 kg warhead and can change altitude to pass air defense zones and change targets.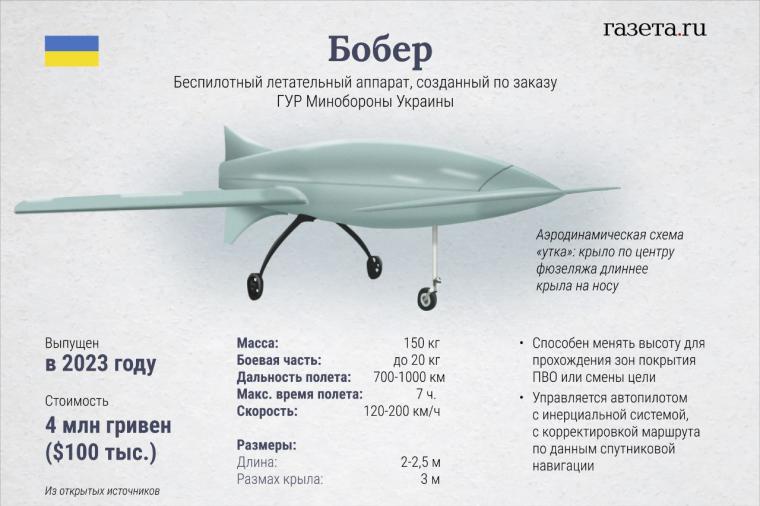 If these estimates turn out to be correct, it may mean that Ukrainian designers have succeeded in creating a long-range kamikaze drone that is more advanced than the Iranian-built Shahed-131 (it has the same weight as the warhead).
Recall that, Ukraine's first weapons for strikes on the territory of the Russian Federation were the Soviet Tu-141 Stryzh UAVs after modification, which could carry up to 150 kg of explosives and were used for strikes on the Russian Strategic Air Force's Engels airfield in December 2022 . This shows how far Ukraine has come in a short period of time when creating its own long-range weapons.
Minister of Digital Transformation Mykhailo Fedorov, announced that, more than 1,000 drones and 30 robotic systems have been sent to the front to allow the army to fight remotely, especially in the hottest spots.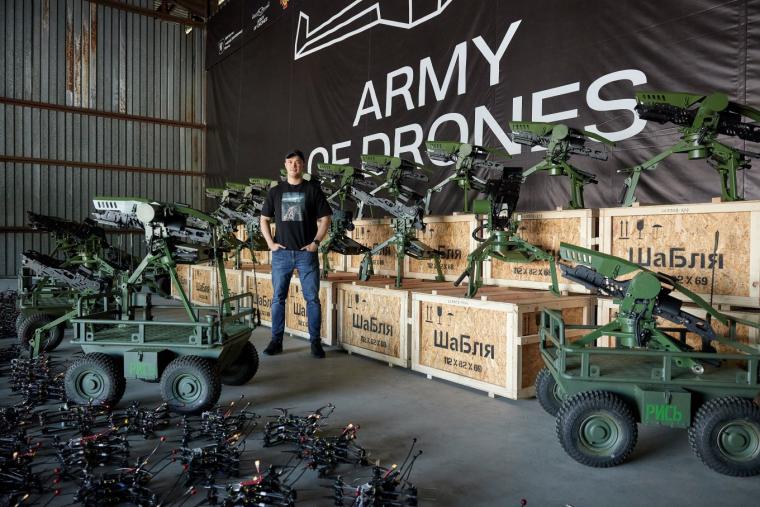 "More than 1,000 drones and 30 robotic systems have been sent to the front. These are innovative Ukrainian developments that will help the army to fight remotely and, most importantly, save lives," he said.
In general, the following were sent to the front:
- 25 Shablja (Sabre in English) battle turrets with remote control. A weapon system that can be installed in a car on a ship or other place. Operators can control the turret and engage enemy positions from a secure location.
- 5 Rys (Lynx in English) ground platforms. The robots help the military transport weapons and equipment to hot spots. Combined with turrets, they become "lethal" weapons against the enemy.
- 900 FPV drones and over 100 Mavic and Matrice drones that have proven their effectiveness on the battlefield because they are fast, reliable and deadly.