According to the UK Defence Intelligence Agency, Russia is reviewing its capabilities as the air defence between Ukraine and Moscow is weak.
For the first time since the start of the war, the Ukrainian army launched a large-scale attack on Russian territory.
Suicide drones simultaneously attacked more than 6 Russian regions, including the Russian capital, Moscow, the Priyadinsk region, the Tolo region of Crimea and others, and flight services were suspended throughout Russia.
"During the night of 29/30 August 2023, Russia experienced up to five separate strikes by unmanned aerial one-way attack aerial vehicles (OWA-UAVs), the largest attack on Russia since the start of full-scale warfare," the British Defence Intelligence Agency said in reports.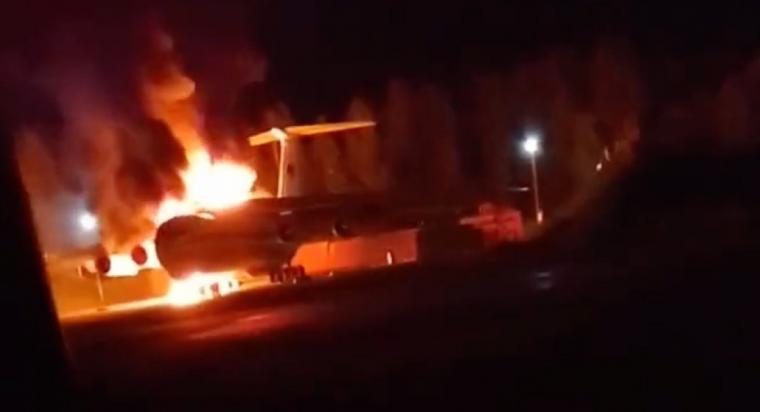 Explosions were recorded in Moscow, Bryansk and Ryazan, as well as at Pskov airbase near the Estonian border.
The attack on Pskov probably damaged several Russian military transport aircraft. In August 2023, Russia experienced a total of 25 separate drone attacks, almost certainly using OWA-UAVs.
The Russian news agency TASS, reported the destruction of 6 large IL76 model military transport aircraft at the base and some Russian sites reported that, there was also a Tu-22 bomber at the airbase that was destroyed.
Many of these UAVs have reached their targets, which probably means that Russian air defences are finding it difficult to detect and destroy them. Russia is likely to reconsider its air defense posture in the region between Ukraine and Moscow to better counter these attacks.
The base is about 700 km from the Russian-Ukrainian border and 30 km from the state of Estonia, so some Russian sources say that, the attack was from Estonia and that the Ukrainian drones had a range of more than a thousand kilometers.
Footage on social media showed several Il-76 drones burning on the runway at the airbase located about 660 kilometers (about 411 miles) north of the Ukrainian border.
The Ukrainian Defence Intelligence Service confirmed the destruction of 4 Il-76s in last night's attack on Pskov. The cost of each aircraft is approximately 86 million dollars.
It is believed that, Ukraine in recent weeks has increased its use of explosive drones to attack targets within Russia.
Previous strikes against Russian military air bases have led to the dispersal of Russian drones to locations across Russia. However, recent strikes against Soltsy and Pskov have shown that UAVs have significant range, making further dispersal more difficult. It is likely that, Russia should consider adding further air defence systems to airfields it considers to be at risk of UAV attacks.
As part of the West's refusal to provide Ukraine with long-range missiles, Kiev has undertaken the development of kamikaze drones.
At present, unmanned aerial vehicles capable of flying at distances of up to a thousand kilometres are known to be deployed on Ukrainian territory. Currently, it is reported that the drones at the disposal of Ukraine are capable of covering a maximum distance of up to 600-750 kilometres, and the expansion of the last affected area poses a serious threat.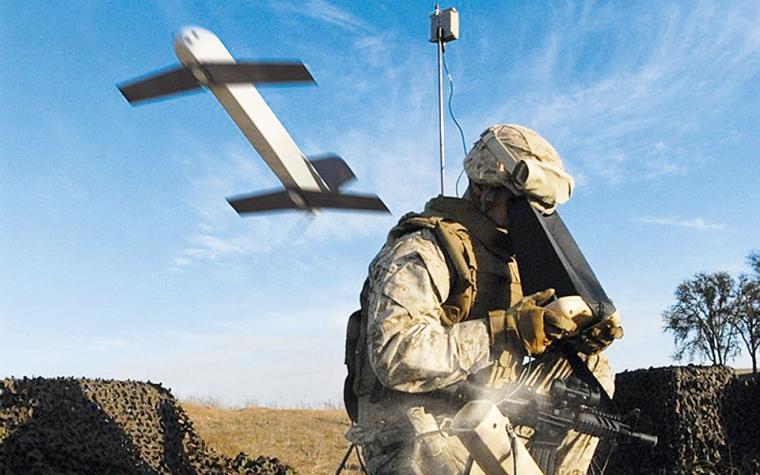 It is also known that we are talking about developing several types of long-range drones at the same time. Judging by the sources, we are talking about relatively small UAVs capable of low-speed development and the development is based on Western technologies, in particular, the British target drone "Meggit Banshee" that serves as a base for one of the drones.
Previously it became known that, in 2024 Ukraine expects to produce and receive thousands of different unmanned aerial vehicles, which may lead to an increase in the intensity of attacks using drones of this type by 5-10 times.