Russian military exercises in the Arctic have increased. In recent years, Russian submarines have appeared piercing the ice in one exercise. Russia's air force is also planning operations.
Countering Chinese and Russian buildups in the Arctic requires a comprehensive strategy to protect U.S. interests in and around Alaska and the Canadian Arctic from encroachment.
Both the Navy and the Army have developed strategies aimed at keeping China and Russia in the region. So far, both branches currently have only vague, and undefined, strategies to deter any other Force.
All of the above reflects the heightened tensions and geopolitical dynamics surrounding the situation in Alaska.
A Russian and Chinese naval patrol consisting of several vessels made a show of force off Alaska last week, (US defense officials said) that provoked a US military response, but did not pose a threat to the US or Canada.
NORTHCOM and the North American Aerospace Defense Command deployed planes and ships to monitor the Russian and Chinese patrol, which remained in international waters.
Alaska Republican Senators Dan Sullivan and Lisa Murkowski, said in a statement Saturday that a total of 11 Russian and Chinese ships were operating near the Aleutian Islands and were countered by four U.S. Navy destroyers.
Murkowski said she and Sullivan had been in "close contact with Alaska Command leadership for several days and received detailed classified briefings, regarding foreign vessels transiting U.S. waters in Aleutian Islands waters."
Chinese embassy spokesman Liu Pengyu told CNN that under the annual cooperation plan between the Chinese and Russian militaries, the two countries' naval vessels recently conducted joint maritime patrols in relevant waters in the western and northern Pacific Ocean. "This action is not directed at any third party and has nothing to do with the current international and regional situation," he said.
Blake Herzinger, a researcher at the United States Study Center in Australia, reiterated NORTHCOM's response that the Chinese and Russian warships do not pose a threat and acted in accordance with international law, just as U.S. Navy ships do when operating off the Chinese or Russian coasts.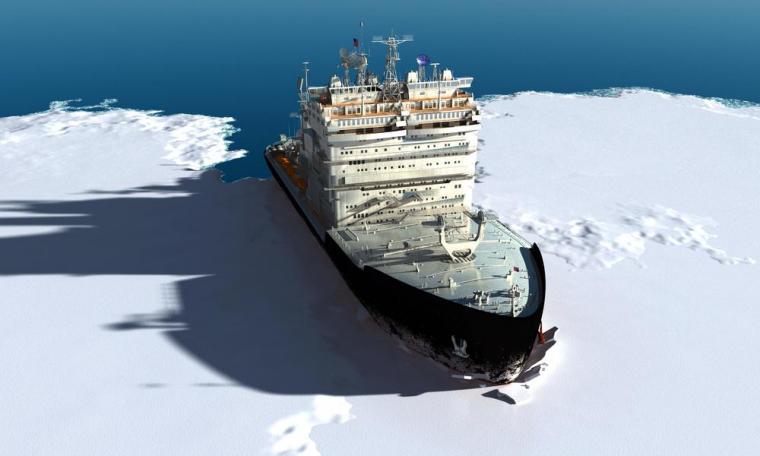 However, he said the US statement confirming the navigation rights of foreign warships was in contrast to Beijing's reactions to similar US Navy sailings.
"Chinese responses to similar operations in the Indo-Pacific promote imagined threats and broadcast their military response as efforts to drive invaders from their waters," he said.
The United States, he said, is about to change its policy priorities in the Arctic region. For that, Washington has high hopes for Finland and Sweden, which should join NATO.
We recall that, a few months ago, US F-35 Lightning II stealth F-35s were deployed to their northernmost military base at Thule in Greenland. These formidable stealth fighters participated in a two-week exercise of the North American Aerospace Defense Command (NORAD), which concluded on January 31.
Notably, Thule Air Base, located just 750 miles north of the Arctic Circle, plays a more important strategic role against countries like Russia and China.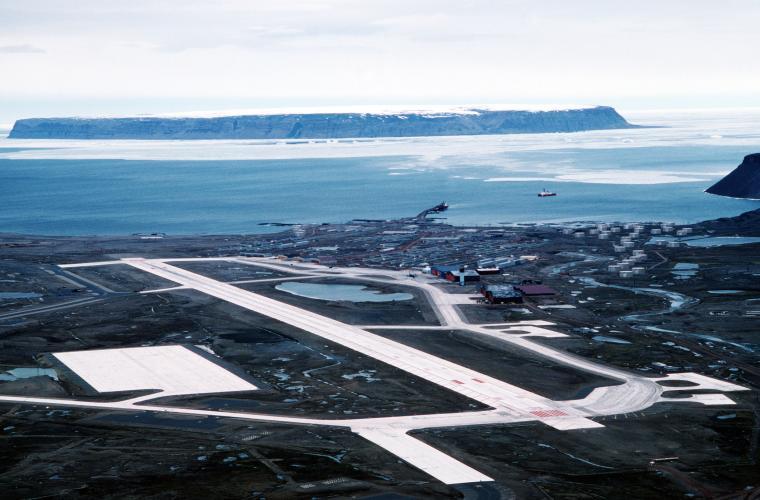 In the last decade, climate change and melting glaciers have opened up newer avenues for exploration of the region's resources. This, in turn, has turned the Arctic into a new zone of geopolitical competition, with the West accusing Russia of militarizing the region and Russia accusing the West of threatening its position in the Arctic.
The Pentagon warned that, expanding Chinese activities in the Arctic could pave the way for a more prominent military presence, including the deployment of submarines to act as nuclear deterrents. This situation could further deteriorate if China and Russia decide to cooperate in the region.