According to the Iraqi Kurdish leadership, Turkey's military campaign against Kurdistan Workers' Party (PKK) targets in Syria and Iraq continues in full swing, with at least four fighters from the US-allied Syrian Democratic Forces (SDF) and four others from the PKK killed in drone strikes in northeastern Syria and northern Iraq.
They denounce the suspicious silence of Russia and the Global Coalition on the defeat of the US-led Islamic State (IS) in the face of these attacks.
Turkish airborne commandos and special forces, managed to advance on Girê Şêxzade and secured Girê Zirara located in western Xakurkê after intense shelling in early June.
Meanwhile, attacks continued throughout the weekend, when three civilians were wounded as a result of a Turkish bombardment targeting a village south of Tel Tamar in northeastern Syria.
This attack occurred after Turkish forces carried out 40 artillery strikes against the Kurdish-majority enclave of Afrin in northern Syria.
To note, clashes between the SDF and Turkey's allied groups have been flaring up since Turkey wrested Afrin from the Syrian Kurds.
Dozens of civilians, including women and children, have been killed by Turkish drones and airstrikes.
The United States and Russia are guarantors of separate cease-fire agreements concluded after Turkey's 2019 Operation Peace Source, in which it seized large swaths of SDF-controlled territory and permanently displaced more than 200,000 civilians who continue to live in camps.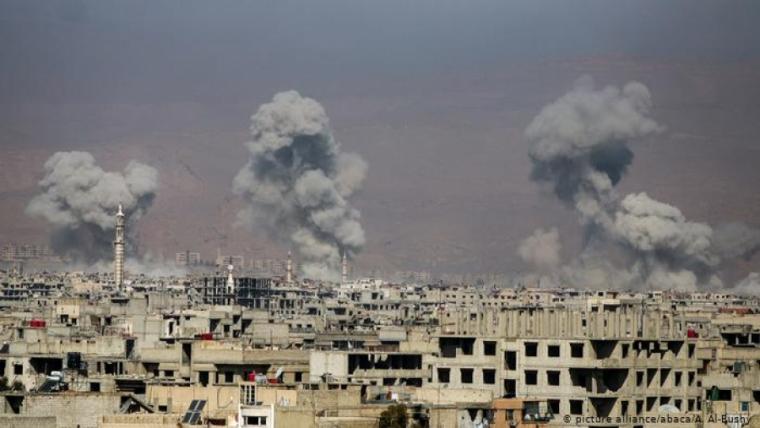 They, in turn, are even more hesitant to rebuke Ankara for its aggression towards Kurdish groups linked to the PKK, especially as Erdogan continues to weigh the granting of final approval for Sweden's NATO membership and despite the fact that Washington rejects the designation of the SDF as "terrorists".
Also, Salih Muslim, of the power-sharing Democratic Unity Party in the Autonomous Administration, said they had no contact with either Russia or the Syrian regime and that "allies in the coalition say, they can do nothing to stop Turkey's attacks."
Ankara continues to claim that the SDF and the PKK are two arms of the same organization that threaten Turkey's national security. In April, a Turkish drone targeted an escort carrying SDF leader Mazlum Kobane and two U.S. military officials en route to Sulaimaniyah airport in northern Iraq.
 No one was injured, but the attack was a clear message from Ankara to express its disagreement with the Pentagon's alliance with the SDF.
Although the US Central Command condemned the attack, both the White House and the State Department remained silent.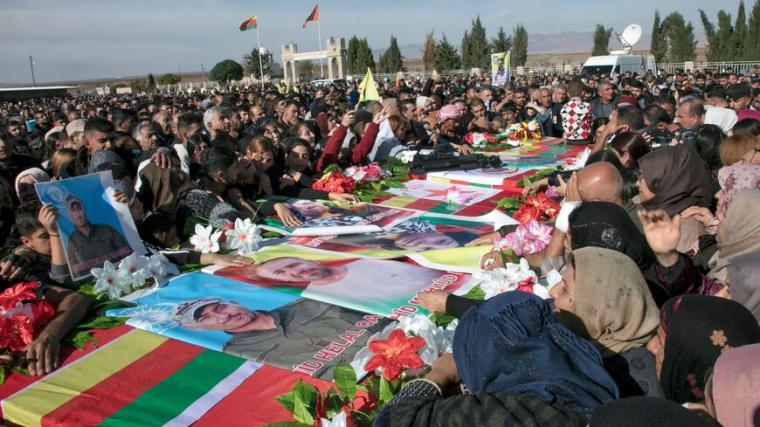 In fact, to prevent a possible Turkish outrage ahead of the NATO summit held earlier this month in Vilnius, the US postponed a planned trip to Washington in February for senior Syrian Kurdish officials, even after issuing visas.
"Maintaining the status quo while US adversaries advance their strategies is not enough. Washington must establish a pro-peace position on northern and eastern Syria and the Kurdish issue before the next inevitable crisis occurs," says Megan Bodette, director of research at Washington-based Kurdish advocacy research.
In June, the PKK ended a unilateral ceasefire it had established after two earthquakes in Turkey in February. However, Turkish drones are attacking the PKK as never before.
Data from the Armed Conflict and Events Data Project shows that, there were at least 665 Turkish air and drone strikes in northern Iraq and northern Syria in the first half of 2023.
And as Bodet says in a recent policy brief, the attacks have been selected after Turkey's parliamentary and presidential elections, held in May. "June was the most violent month of 2023. It saw the fifth highest number of Turkish raids in Iraq and the fourth highest number of Turkish raids in Syria of any month in the last two and a half years," it said.
The British Guardian, reported that Turkish airstrikes that hit a civilian hospital and killed eight people in 2021 in Yazidi-dominated Sinjar have been the subject of a formal complaint to the UN Human Rights Council, the first such report of its kind by Yazidis against Turkey.
The complaint was filed last week by four plaintiffs who were either survivors or witnesses to the August 17 attacks. Turkey claims that it was targeting PKK militants. The plaintiffs say all eight victims were hospital staff.